We're giving away 50 free copies of J. Drew Lanham's Sparrow Envy: Field Guide to Birds and Lesser Beasts: come and get your copy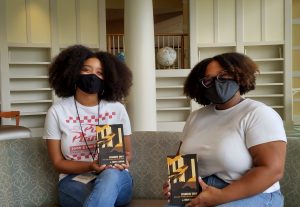 before next week's reading.
In addition to the giveaway, this month's bookmobile has a theme of wellness: join us to browse materials to promote wellness in yourself, and in others. We'll see you in Moody!
Other Events
Funding provided by the Beanstalk Fund.