Week 1: Student Life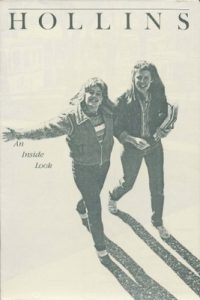 Get to know Hollins through our online scavenger hunt!  Week 1 features clues about student life.
All are welcome to participate; all students who successfully complete all 4 weeks of the scavenger hunt will receive a small HU-themed prize: a Hollins happy dude phone holder, an HU pocket jotter, or an HU luggage tag.
Photo: "Inside Hollins" cover.