Instruction
Working with the faculty, the library provides course-integrated research activities for students, including:
Class sessions
Individual and small group meetings
Active research assignments and logs
Contact your liaison librarian for customized research instruction, assignments and tours.
Reserves
The library will place books or films on Reserve for your classes; articles should be scanned and made available via Moodle. In-Library use only designation is available for personal copies. Please turn your materials in early enough to allow time for processing, and include a course syllabus with your first request.
Request Materials for Purchase
Your Liaison Librarian can assist you in identifying titles in a specific research area; he or she can also provide you with regular updates about new publications in your field.
Search current holdings: Online Catalog
Submit purchase requests to add to the library's collection: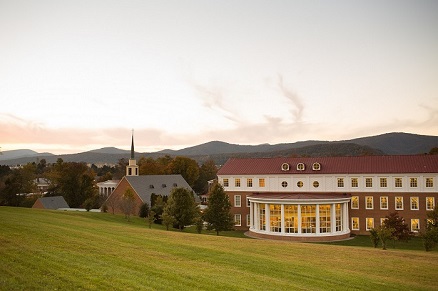 FLEX On-Campus Delivery/Pickup
The library offers on-campus delivery of our materials (books, films and articles) to faculty offices within 2 business days; pickup service is available as well.
Delivery: request by using the "Request" function in OneSearch (note: you must be logged in for "Request" to appear). Once requested, these items will automatically be delivered to you.
Pickup:  use the FLEX pickup form.
Contact for FLEX: Shawna Battle at 540-362-6239 or flex@hollins.edu.
OER
The Wyndham Robertson Library is dedicated to providing access to books and films for students of all socioeconomic backgrounds. As part of this work, the library is partnering with faculty to identify open educational resources and library-subscribed resources that may be used as required course materials, in place of traditional expensive textbooks.
Last updated: August 4, 2023 at 10:57 am​