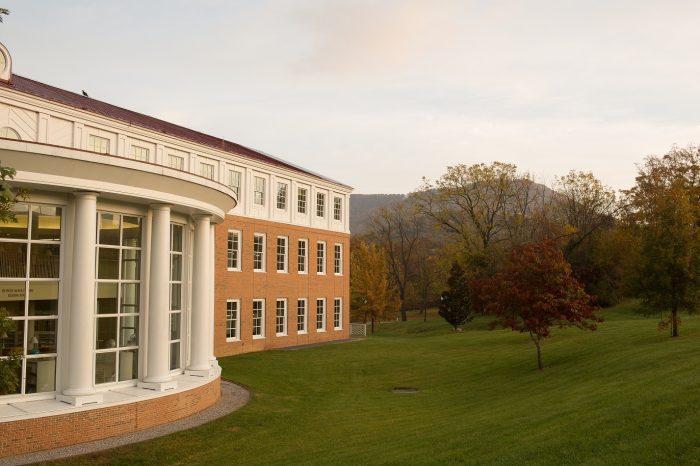 Area Libraries
Roanoke Valley Public Libraries
Roanoke Valley Academic Libraries
Beyond the Roanoke Valley
VIVA Cooperative Borrowing Program
Current Hollins students, faculty and staff may borrow materials on-site from Virginia college and university libraries participating in the cooperative borrowing program sponsored by VIVA, the consortium of nonprofit academic libraries within the Commonwealth of Virginia.
See a list of participating libraries.
How does it work?
To borrow materials, present your Hollins I.D. and fill out a borrowing application at the library you are visiting. You may be asked to log into my.hollins to prove your current status.
How many items may you borrow, and for how long? What are the fines for late returns?
These rules are determined by each lending library, and will vary from school to school. Note that late fees and fines will apply until materials are received by the library that lent them to you (see below), and unpaid fees may be billed to your Hollins account.
Where should items be returned?
You are responsible for returning items at the lending library, or at Wyndham Robertson Library at Hollins. Note: if you return items at Hollins, you must return them at least one week before the due date, to give our staff the time needed to ship them back to the lending library. If you return them later, you may incur late fines or fees.
What if an item is lost or damaged? You are responsible for paying for any lost or damaged items. Fees are determined by the lending library, and you must contact them to make arrangements for replacement or reimbursement.
Whom do I contact with questions about VIVA policies?
Rebecca Seipp, (540)362-6090, email: seipprl@hollins.edu.