Rare Books
This collection includes materials which are of special value or interest due to age, rarity, artistic or artifactual qualities:
Over 4,000 items which date from 2350 B.C.E. through the 21st century.
Formats include clay tablets, manuscripts, incunabula, books from the hand press period, 19th and
20th century first editions, autograph copies, illustrated works and fine printing. Also included are
Maps, periodicals, miniature books, facsimiles, special bindings, and unusual formats.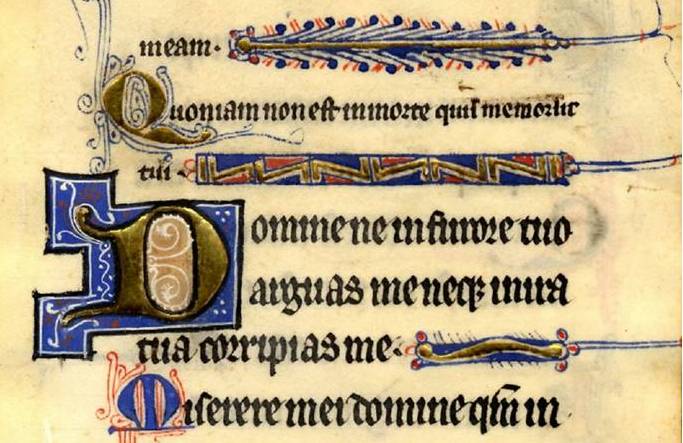 Image: Detail from French Psalter, ca. 1285 (HU13). Copyright Wyndham Robertson Library Special Collections.